Large Crew Pool and Strict Screening
Successful maritime recruitment requires two elements: a large source of well-qualified candidates and a rigid screening process. Danica offers both.

Danica's network of offices covers the major seafarer hubs across Eastern Europe and gives you access to more than 290,000 officers.
Danica is known amongst seafarers as a fair manning agency with the highest level of integrity, and one which represents first-class shipping companies offering attractive employment and career opportunities. Our reputable services towards seafarers have motivated more than 50,000 seafarers to register their application with our candidate database using our online system. Through easy online access applicants are able to continuously keep their data updated.
At Danica we are fully aware that the successful operation of our clients' vessels relies on having seafarers on board who possess the right set of competencies and are motivated, hard-working and loyal.
To ensure this, all seafarers recruited through Danica undergo an extensive and comprehensive screening process.
Our team of recruiters includes captains and chief engineers with relevant vessel experience who are able to verify candidates' professional knowledge. In addition all our staff members are trained in interview techniques including behaviour assessment methods. Our recruitment process also includes psychometric tests to map personality, leadership and stress coping abilities.
Our screening is holistic and we evaluate each candidate within five competency elements: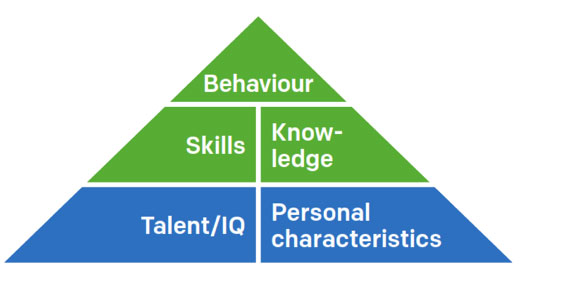 Talent/IQ: We ensure that the seafarers recruited by us have an adequate portion of talent and IQ enabling them to adapt to the standards and processes of their new employer, the ability to adapt to changes and to contribute with improvements.
Knowledge is what a person has learned from other people through ears and eyes.
Skills are the ability to perform a task in reality. Skills are the result of persistent training.
Personal characteristics include a person's ability to understand a situation, cope with stress, and resilience capabilities. Our talent/IQ and personal characteristics are elements we are born with or induced during our early childhood and are difficult or impossible to change through training and learning.
Behaviour is the will and ability to act in an adjusted and tailored manner to a given situation and surroundings. Behaviour is how we use and apply the other four competency elements. If a person cannot act appropriately then all the otherwise perfect skills and extensive knowledge are wasted, and their team and colleagues will not perform in an efficient way.
If you would like to know more about our recruitment process, please contact Captain Henrik Jensen by e-mail at: jensen@danica-maritime.com or by phone: +49 40 21 09 190 32.